Problems using your computing account?
The CCSS Research Support HelpDesk consultants assist students and faculty by offering support and guidance with statistical applications. Our student consultants represent a diverse array of social science backgrounds who are hired based on their demonstrated quantitative and analytical performance.
The list below may help you find which consultants best match your needs. Please note, however, that the software listed for each is just their expertise. All our consultants have extensive experience in statistical computing and can help get you started in any software supported by CCSS-RS.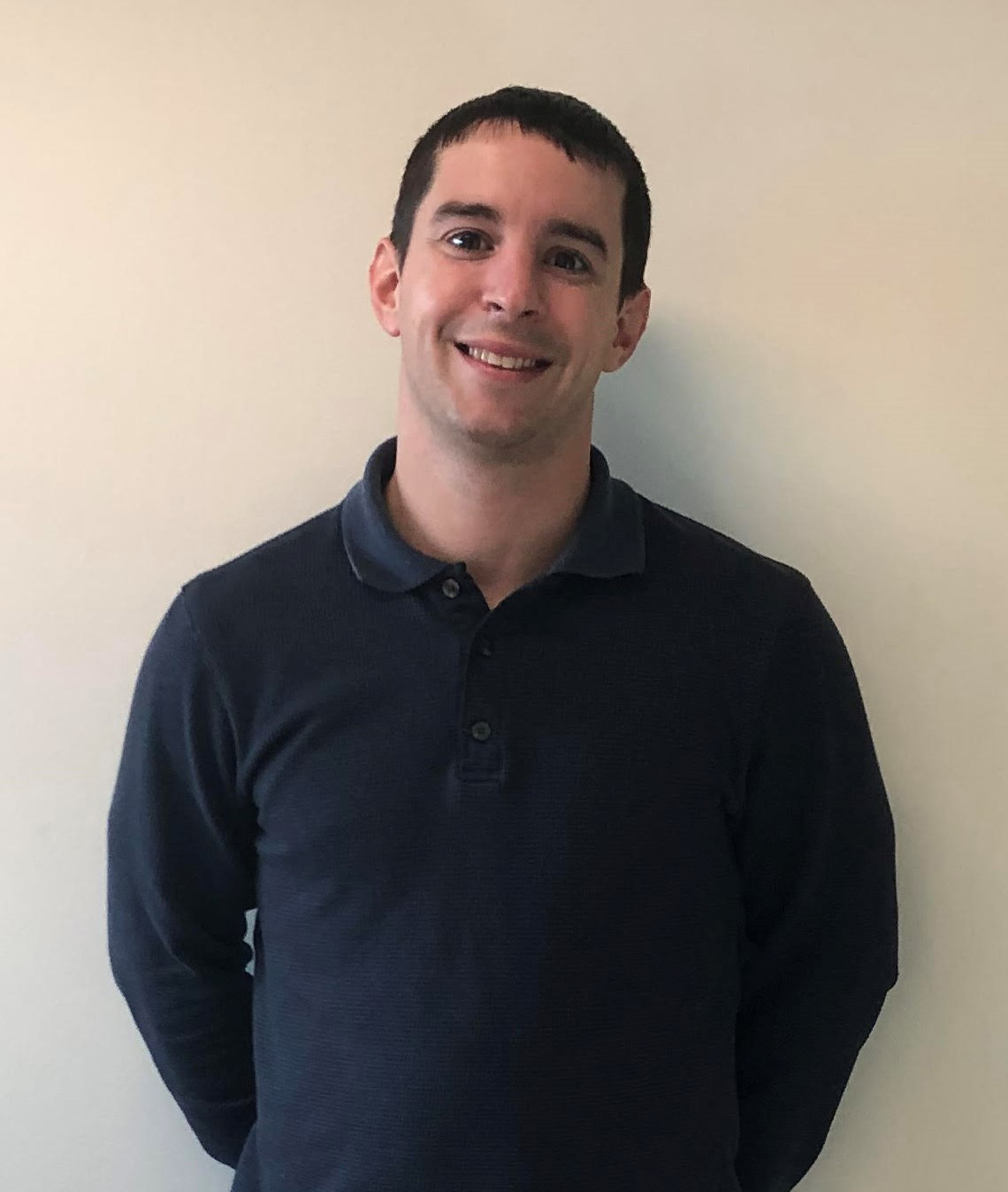 Florio Arguillas, Research Associate

Florio Arguillas
Research Associate
741 Rhodes Hall

Contact me for assistance with:

verifying and certifying the reproducibility of your study prior to submission for publication;
packaging your replication files so that the package is portable, independently understandable, easy to re-use, and ready for deposit in any journal-designated repository;
best practices in managing and reviewing data and code, and in making transparent and reproducible research;
trainings customized for you, your project team, or your class on tools for qualitative and quantitative data analysis, as well as on qualitative and quantitative data management, processing, and analysis;
writing, understanding, and debugging codes/scripts;
getting your data ready for analysis;
crafting or reviewing data management plans for your proposals;
assessing and mitigating disclosure risks, and anonymizing data prior to use or sharing.

Bio: I am passionate about helping Cornell researchers make their research well-managed, transparent, reproducible, and easy to find, access, and re-use. I enjoy conducting customized trainings for classes, individuals, and/or project teams on qualitative and quantitative data management and processing, as well as on tools for qualitative and quantitative data analysis. I find joy in imparting my skills and knowledge during individual and project team consultations and learning new things from these interactions. I apply new knowledge I have gained in order to further improve our services.

I hold a Ph.D. and M.S. in development sociology (Cornell University), an M.A. in demography (University of the Philippines-Diliman), and an A.B. in economics (Ateneo de Davao University, Philippines).

Jonathan Bohan, Data Archive Specialist and Assistant Data Custodian

Jonathan Bohan
Data Archive Specialist and Assistant Data Custodian
391 Pine Tree Road

Contact me for: Data reference questions, questions about our Data and Reproduction Archive, depositing data in a trusted repository, persistent identifiers, and converting data formats.

Bio: I am passionate about helping researchers find and use data; making older and historical data usable with modern statistical programs; and making our Data and Reproduction Archive more FAIR (Findable, Accessible, Interoperable, and Reusable). I'm excited to be part of the Cornell Center for Social Sciences.

I was born and raised in northern New Jersey and lived in the Boston area for 16 years before moving to Ithaca with my family in 2015. I have been working for Cornell since late 2016. I hold Master's degrees in History and Library and Information Science, and a Bachelor's in Business Administration.

 

Jonathan Chang, PhD Candidate, Senior Data Science Fellow

 

Jonathan Chang 
PhD Student, Senior Data Science Fellow
Computer Science

Research Interests: Social media, Content moderation, Computational Social Science, Natural Language Processing

Bio: Jonathan is a fifth-year PhD candidate in Computer Science at Cornell, advised by Cristian Danescu-Niculescu-Mizil (Information Science). He earned his undergraduate degree in Computer Science at Harvey Mudd College. Jonathan's current focus is on studying the problem of content moderation on online platforms and social media. He applies NLP and computational social science techniques both to characterize and model the patterns of misbehavior online, and to develop computational tools that can help improve the effectiveness of content moderation.

Tools/Software: Python (+ Numpy/Scipy, Pandas, Scikit-learn, Pytorch), Git, Linux

Xiaomeng Chen, PhD Candidate, Senior Data Science Fellow

Xiaomeng Chen
PhD Candidate, Senior Data Science Fellow
Charles H. Dyson School of Applied Economics and Management

Research Interests: digital platforms, knowledge spillover and open innovation

Bio: Xiaomeng Chen is a fifth-year PhD candidate at Cornell University. She is from Lanzhou, China and she received her undergraduate degree at Shanghai University of Finance and Economics. She is currently working on platform choices in the context of open innovation platforms, exploring the effect of platform-level strategy on platform outcome, and examining the change in knowledge creation. She is experienced with economic and statistical modeling, causal inference, data analysis, text minin, web scraping and relational database.


Tools/Software: Python, STATA, SQL, R, GitHub, Matlab, google big query.

 

Elena Goloborodko, ​​​​​​​Secure Data Services Manager, Data Custodian

Elena Goloborodko
Secure Data Services Manager, Data Custodian
391 Pine Tree Road
607-255-4089

Contact me for: Research with restricted data, data security requirements, data security plans, and the Cornell Restricted Access Data Center (CRADC) operations.

Bio: I am passionate about everything related to data: data collection business rules, data accuracy and integrity, data analysis, data availability and accessibility, data security, database architecture, and information systems. I believe in data-driven change and consider myself lucky to support research for social sciences and economics.

I was born in USSR – a country that no longer exists. I completed my Master's degree in Computer Science and Applied Mathematics at Kiev State University, Ukraine. After immigrating to the United States in 1998, my family settled in Ithaca. A few months after our arrival, I started a job at Cornell's College of Human Ecology.

I have been challenging myself to learn new skills and try new jobs in data management and software design project management. I am excited to bring my 30+ years of experience to the Cornell Center for Social Sciences.

Lynda Kellam, ​​​​​​​Data Librarian

Lynda Kellam
Data Librarian
737 Rhodes Hall

Contact me for: Assistance finding, accessing, and preparing qualitative and quantitative data for analysis, designing data management workflows and planning, and curating data. Visit my research support page to learn more. 

Bio: I have over 15 years of experience helping researchers and students discover, access, and use social science data. Before Cornell, I was the Research Data Services Coordinator and the part-time Assistant Director of the International and Global Studies program at UNC Greensboro. I received my MA in Political Science from the University of Wisconsin, Madison; MA in Library and Information Science from UNCG; and I am a doctoral candidate in American history. 

Sabrina Porcelli, PhD Candidate, Data Science Fellow

Sabrina Porcelli
PhD Candidate, CCSS Data Science Fellow
Psychology

Research Interests: Emotion regulation, impulsivity, risky behavior, and psychopathology

Bio: Sabrina Porcelli is a PhD Candidate in Developmental Psychology at Cornell University. Prior to entering the PhD program, she completed her Bachelor of Arts in Psychology with a minor in Statistics at The George Washington University and earned her Master of Arts in Human Development and Family Studies from Cornell University. Her research focuses on people's tendency to act impulsively in response to strong emotions. Sabrina has experience with both quantitative and qualitative methods and has worked with both cross-sectional and longitudinal data.

Tools/Software: R, SAS, Mplus, Qualtrics, Amazon Mechanical Turk (MTurk), SPSS, OSF

 

Aspen Russell, PhD Candidate, Data Science Fellow

Aspen Russell
PhD Student, CCSS Data Science Fellow
Information Science, Cornell Bowers College of Computing and Information Science

Research Interests: online communities, norms, social media conflict, computational social science

Bio: Aspen Russell is an Information Science PhD student at Cornell University. There she studies the emergence and maintenance of norms in online spaces. Currently, she is studying how online groups create and maintain prosocial spaces while dealing with conflict, with the intention to use results to inform platform moderation and public policy. She typically uses computational and qualitative methods. Aspen is also lead researcher on a multi-platform social media study investigating user strategies to deter toxic behavior. At Cornell, Aspen is a member of the Social Media Lab (SML) and Data Science Fellow for the Cornell Center for Social Sciences (CCSS), where she develops workshops on computational social science. Aspen is supported by the National Science Foundation's Graduate Research Fellowship and is a Sloan Foundation Fellow.

Tools/Software: R, Python, JavaScript (D3.js), GitHub, Qualtrics, NVivo, Dedoose, OpenRefine

 

Aishat Sadiq, PhD Candidate, Data Science Fellow

Aishat Sadiq
Psychology PhD student, CCSS Data Science Fellow
Human Ecology

Research Interests: Early life social context and health

Bio: Aishat Sadiq is from Houston, Texas and is completing her PhD in Psychology at Cornell. She graduated from Earlham College ('19) with a major in Neuroscience and a minor in African/African American Studies. She is passionate about early life environments and how they impact both physical and mental health. Aishat sees herself as an activist first, scholar second. Due to this, she hopes to tailor her research toward marginalized and hidden communities.

Tools/Software: R, Python, Github, SPSS, Qualtrics

 

Sam Sautu, PhD Candidate, Data Science Fellow

Sam Sautu
Human Development PhD Student
Research Assistant in the Life History Lab
Data Consultant at CCSS
Editor Assistant for Cientifico Latino. 

Department: College of Human Ecology, Psychology Department, Neuroscience Institute.

Research Interests: I look at the role of physiological state as a mediator of the effect of chronic stress on health outcomes, behavior and performance.

Bio: Samantha is an argentinian-born, panamanian-raised medical doctor who sees social relationships as critical molders of the individual's neurophysiology and the collective wellbeing. During her time outside of the lab you'll find her binging on music and cat cuddles.

Tools/Software: R, SPSS, Python, Qualtrics

 

Pablo Scuticchio, PhD Candidate, Data Science Fellow

Pablo Scuticchio
PhD Candidate, CCSS Data Science Fellow
Government

Research Interests: Comparative politics, criminal politics, Latin America

Bio: Pablo Scuticchio is a PhD student in Political Science at Cornell University. He earned an MA in International Relations at the School of Advanced International Studies (SAIS-JHU). Before that Pablo worked as a foreign affairs analyst for the office of the Argentine Chief of Staff.

Tools/Software: R

 

Felicia Setiono, PhD Candidate, Data Science Fellow

Felicia Setiono
PhD Candidate, CCSS Data Science Fellow
Division of Nutritional Sciences

Research Interests: Food and beverages purchasing behavior in adolescents, food retail environment, health disparity and equity.

Bio: Felicia Setiono is a PhD candidate in the Division of Nutritional Sciences. Prior to coming to Cornell, she earned an MSPH in Human Nutrition from Johns Hopkins Bloomberg School of Public Health. Felicia's research interest revolves around understanding how environmental and social factors impact food/beverage purchasing behavior in adolescents, especially those living in low-income communities. Felicia has experiences in nutrition intervention work, utilizing national survey data, and qualitative methodology.

Tools/Software: Stata, Qualtrics, REDCap, NVivo.

Remy Stewart, PhD Candidate, Data Science Fellow

Remy Stewart 
PhD Candidate, CCSS Data Science Fellow
Sociology

Research Interests: Natural language processing in social science research, public policy, inequality in urban contexts, ethics within data science

Bio: Remy is a PhD Candidate in the Sociology Department originally from the San Francisco Bay Area. Her research focuses on two primary topics. The first is the application of natural language processing methods to understand housing policy dynamics related to gentrification, homelessness, rent control, and beyond within American metropolitan regions. Second is engaging with ethical dilemmas inherent within emerging data science backed research such as user privacy, participant consent, and algorithmic harm. She is a National Science Foundation Graduate Research Fellow and a Cornell Office of Inclusion and Student Engagement Dean's Scholar. 

Tools/Software: R, Python, Github

 

Nichole Szembrot, RDC Administrator

  

Nicole Szembrot
RDC Administrator
391 Pine Tree Road

Interests: FSRDC Specialist 

Bio: Nichole is available to assist the Cornell community with proposal development and other facets of FSRDC data access. Nichole Szembrot has a Ph.D. in Economics from Cornell University. Dr. Szembrot joined the Census Bureau in January 2018 and was assigned as the Administrator for the Cornell RDC. Prior to the Census Bureau, Dr. Szembrot was an Assistant Professor in the Department of Economics at Trinity College.

Kimberly Williamson PhD Candidate, Senior Data Science Fellow

Kimberly Williamson
PhD Candidate, Senior Data Science Fellow
Information Science

Research Interests: Higher Education, DEI, Computational Social Science, Data Viz

Bio: Kimberly is a third-year doctoral student in Information Science at Cornell University, advised by Rene Kizilcec in the Future of Learning Lab. Kimberly earned both a Master of Education in higher education and a Bachelor of Science in Industrial Engineering from Iowa State University. Before pursuing their doctorate degree, Kimberly worked for ten years in higher education data administration at multiple universities in the US. Kimberly's research area uses learning analytics and educational data mining to explore the best ways to communicate educational data to higher education decision-makers. 

Tools/Software: R, Python, Qualtrics, RShiny, Tableau, SQL, Git, Bash

Yolanda Xue, PhD Candidate, Senior Data Science Fellow

Yolanda Xue
PhD Candidate, Senior Data Science Fellow
Charles H. Dyson School of Applied Economics and Management

Research Interests: Innovation, Strategy, Intellectual Property Rights

Bio: Yolanda is a fifth year PhD candidate at Cornell University. She is from Beijing, China and she received her undergraduate degree at University of California, San Diego. She is currently working on constructing novel text-based metrics of innovation disclosure, exploring the economic importance of innovation disclosure, and examining how patent enforcement impacts corporate innovation strategy. She is experienced with economic and statistical modeling, causal inference, data analysis, and text mining.

Tools/Software: Python, STATA, SQL, R, GitHub
Research Support Computing Account User Guide