Please click the appropriate tile below to schedule a consultation. You can learn more about our consultants here.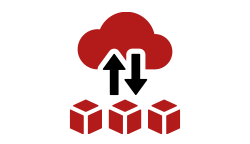 Cloud Computing Solutions
Hardware, software, programming, and debugging.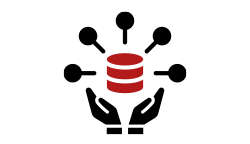 Data Services
Data access, wrangling, reproduction, sharing, and archiving.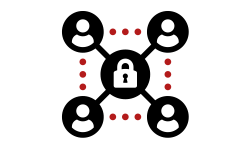 Secure Data Services
New project intake, data use agreements, and security requirements.
Software

CCSS provides programming and coding support for all software applications installed on our computing resources.

The following software applications and topics are the most popular:


Software

R
Python
Stata
Qualtrics
Atlas.ti
MaxQDA
SPSS
SAS

Topics

Data Cleaning and Manipulation
Data Visualizations
Surveys
Qualitative Analysis

Hardware

CCSS can create specific computing environments that best fit your personal or project team needs. CCSS can create Windows or Linux operating systems. Windows environments are pre-built with CCSS Software. Computing environments can be built with GPU or CPU processors. Users determine how much CPU processing power and RAM they need.

Access & Wrangling

CCSS can help you find what kind of data you are looking for based on your research questions, variables, and time span, along with how to manage it best. Understanding data documentation and how to load your data into statistical software applications.

Sharing & Archiving

CCSS provides options for safely archiving short- and long-term storage data and gives you best practices for preserving data integrity, security, and compliance.

Reproduction

Are you posting your research to a journal? Could you check with CCSS to confirm your code runs error-free and that the results match from output to manuscript? Best practices for making your code efficient and reproducible. You can learn more details on this service here.

Cornell Restricted Access Data Center (CRADC)

The majority of restricted data can be remotely accessed using the CRADC computing environment, which securely houses a vast range of restricted and confidential data. The CCSS Secure Data Services team will guide you through the process of establishing your project on CRADC.

When on-site access is required by the data provider, we have these locations available within the CCSS facilities:

Secure Standalone Enclave

The Secure Standalone Enclave is used for work with restricted data where the data provider requires a secure, locked room with a computer that has no access to the internet and no ability to print or transfer data. The CCSS Secure Data Services team will help implement your research project on the computer in this location to meet the data provider's specific restriction requirements.

Institute for Employment Research (IAB)

Access to restricted German Federal Employment Agency data is available in person at the IAB Research Data Center (IAB-RDC) located in the CCSS building at 391 Pine Tree Road. Access to confidential administrative microdata is provided through a connection directly to the servers in Germany. Please contact Secure Data Services to coordinate the process for you to develop and get approval of your proposal for access.

The CCSS-supported Federal Statistical Research Data Center (FSRDC)

The FSRDC, located in CCSS at 391 Pine Tree Rd., is a secure facility where the U.S. Census Bureau provides access to confidential internal use files from multiple federal statistical agencies for statistical analysis. For inquire about use of these data and assistance with the proposal process, please send an email to CornellRDC@cornell.edu.