QuIRI brings together researchers from across Cornell who are teaching, employing, and developing rigorous qualitative research methodologies. The qualitative and interpretive social science faculty at Cornell University are among the very best in the world. QuIRI creates opportunities for collaboration and excellence in interpretive social science research and training.
Cornell University's QuIRI was established in 2020 to:

Enhance the support for qualitative and interpretive social scientists at Cornell

Increase the coordination and collaboration among Cornell faculty who teach, employ, and develop qualitative research methods

Increase the visibility and awareness of qualitative methodological opportunities among the social sciences at Cornell

Enhance the social science qualitative research methods training at Cornell

Identify collaboration opportunities for qualitative researchers in other disciplines

Enhance the external visibility of the strong qualitative research community at Cornell

QuIRI has a number of programs and initiatives to support qualitative research at Cornell. We have a monthly seminar series that explores methods, technologies, and research projects related to various kinds of qualitative research. We have a bi-annual small grants program for Cornell faculty, post-docs, and PhD students to support various kinds of research-related expenses. Our faculty working groups provide resources to bring together qualitative researchers for writing and or reading groups. Our faculty summer institute is intended for faculty across Cornell who are interested in incorporating qualitative methods into their research programs. See tabs above for more details.

Many formative questions are best answered through qualitative research. In addition, funding agencies are seeking to build knowledge and new theory through interpretive data analysis. If your project would benefit from collaboration with a Cornell qualitative scholar Contact Us at quiri@cornell.edu. We can assist with these connections.

Lee Humphreys, Director of QuIRI, Communication

Trevor Pinch, STS and Sociology

Sharon Sassler, Policy and Analysis Management

Linda Shi, City and Regional Planning

Marina Welker, Anthropology

The QuIRI Small Grants Program is intended to provide up to $2,000.00 in funding for qualitative research expenses (such as equipment, transcription, and participant compensation, publishing costs, etc.) to Cornell faculty, post-docs, & doctoral students in the social sciences. Projects which may lead to other funding or help move a project to completion and / or publication will be given priority. Doctoral students must be post A-exam to receive a grant. Grad students can apply pre-A exams, but the funds will not be transferred after the A exams have been successfully completed.

Faculty who apply to this should not be dissuaded from applying to the CCSS Research, Conference or Roper Center Grants. These smaller amounts of funding are different from other CCSS funding and intended to help qualitative faculty in their research.

Application should include name, rank, department(s)/unit(s), project title, 500-word description of the project, budget, and budget justification. If you are a grad student, please also include a letter of support from your PhD committee chair. All materials should be compiled into a single pdf for submission here. Spring applications are due March 15th, 2021.

The QuIRI Faculty Working Groups Program is intended for faculty-led writing and / or reading groups of social science faculty who employ qualitative research methods. Groups may be themed around specific methods, analytical approaches, as well as software and methods training. Groups may also explore theoretical or empirical synergies. Groups should include 4 to 5 members per group including the faculty leader and ideally represent at least two different departments/units. There may be doctoral students in the group, but it must be led by a faculty member. Each group member will receive up to $500 for research materials / equipment, participant compensation, software, etc.

Applications will open early fall 2021 for the 21-22 academic year.

Award given to a faculty member who demonstrates innovation on the development, usage, or teaching of qualitative methods. Please submit a CV and cover letter, explaining the innovative collaboration, project, course, or workshop as well as a letter of support from a colleague or supervisor. Submissions and letters can be sent directly to QuIRI Director Lee Humphreys at lmh13@cornell.edu.

Materials are due March 15, 2021.

Winner will receive a $500 honorarium.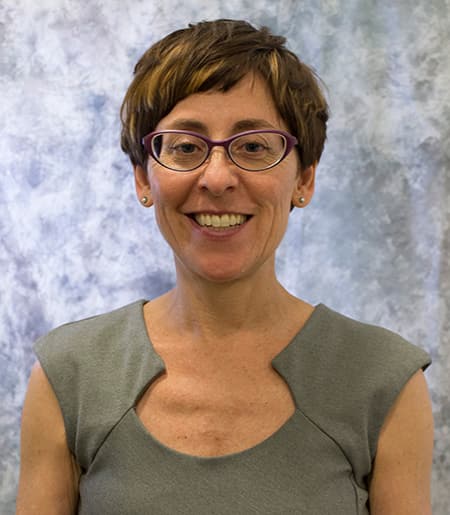 Position, Unit: 
  Professor, Department of Policy Analysis & Management and Sociology (by courtesy)
 Years at Cornell:
  18 years
In my recent project, I conducted:
Qualitative interviews to understand why some disadvantaged parents were more likely to seek help from the family court system than others. I found that some parents framed family court as intrusive and opted to stay away from court to avoid unwanted scrutiny by the child welfare and criminal justice systems. In contrast, other parents framed family court as protective of their families and sought legal help when their child's custody was ambiguous, their child's safety was threatened, or their status in public programs was at stake. One thing that surprised me was that parents were often involved with multiple state systems that shared information with family court and made decisions about whether to engage with or avoid the legal system from a position of institutional intersectionality.
My favorite qualitative methods article is:
Mario Small's "'How Many Cases Do I Need?' On Science and the Logic of Case Selection in Field Based Research" published in Ethnography.
One of my favorite research projects involved:
Qualitative research with a sub-sample of participants in national longitudinal study because I had the opportunity to follow disadvantaged families over time than and use qualitative information to interpret what we were finding in the survey.
In the next year I look forward to:
Interviewing people in New York who have had their drivers licenses suspended for large legal debts owed to the state and the attorneys involved in these cases.